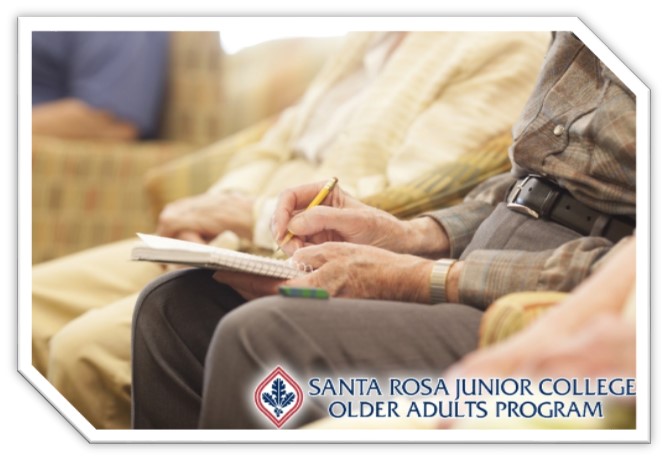 Creative Arts (OA 501)
Enhance your creative expression though various media such as painting, drawing crafts and collage. Each course section has its own media focus. Group interactions engage active seniors in a supportive exchange of artistic points of view. All levels welcome.
 
Autobiographical Writing (OA 502)
Designed to maintain and improve the skills necessary to write a personal account of an individual's life story. The process of recollection and writing is supposed to help on structure, content, style and feedback. Older adults work at their own pace in a friendly, encouraging environment.
 
Discussion Group (OA 505)
Enhances the social and intellectual quality of life for active seniors through lively discussion centered on topics such as: consumer issues, history, current, events, healthy aging, literature, conversational Spanish and much more. Each course section has its own focus.
 
Health & Fitness (OA 507)
Enhances the physical well-being of older adults through various exercises for balance, stretching, range of motion, strength training, flexibility, low impact aerobics, Tai Chi and much more. Each section has its own focus. Education includes encouraging a healthy and active lifestyle. Beginners are welcome.
 
Musical Experience (OA 581)
Designed to enrich the quality of life of active seniors through music. A variety of stimulating and uplifting activities are incorporated, including learning about musicians' lives and exploration of classical and popular music.
ALL OLDER ADULTS PROGRAM CLASSES ARE OFFERED ONLINE
Select Link below For information on how to  JOIN A CLASS!
https://older-adults.santarosa.edu/join-class